Steam Engine Rally
jigsaw puzzle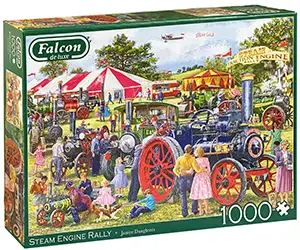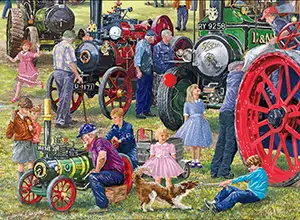 Steam Engine Rally
This illustration was one of the first designs I created for a jigsaw puzzle.
The subject was inspired by a local vintage event celebrating all vehicles from the past. The steam traction engines were restored to gleaming perfection and proudly shown off by their owners.
These beautiful machines appeal to all, young and old, and makes an interesting, if challenging, jigsaw puzzle.
Click on the image below to use the magnifying glass.