Life on the Allotment
jigsaw puzzle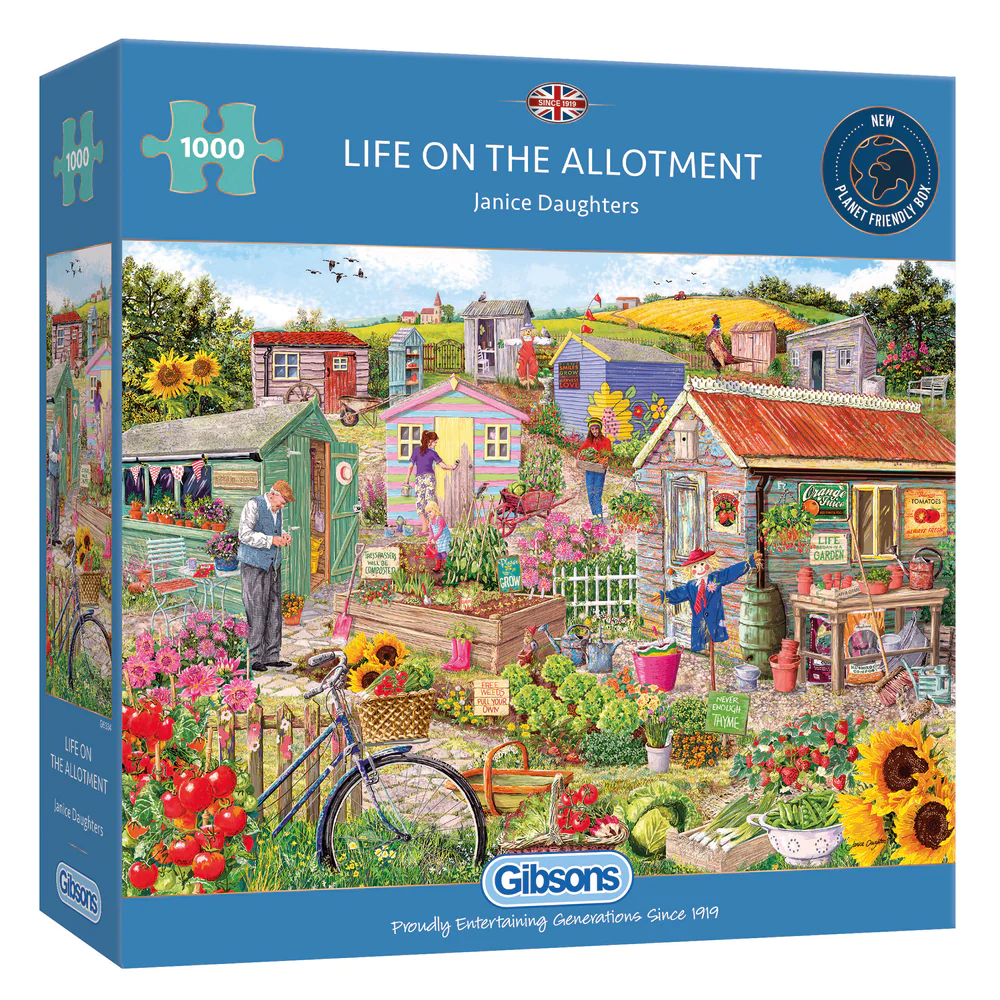 Life on the Allotment
Like so many people, we enjoy growing and eating our own garden produce. This inspired me to create a fantasy allotment full of fruit and vegetables and colourful sheds reflecting different people's personalities.
This illustration is available in 1000 piece and 500XL piece jigsaw puzzles.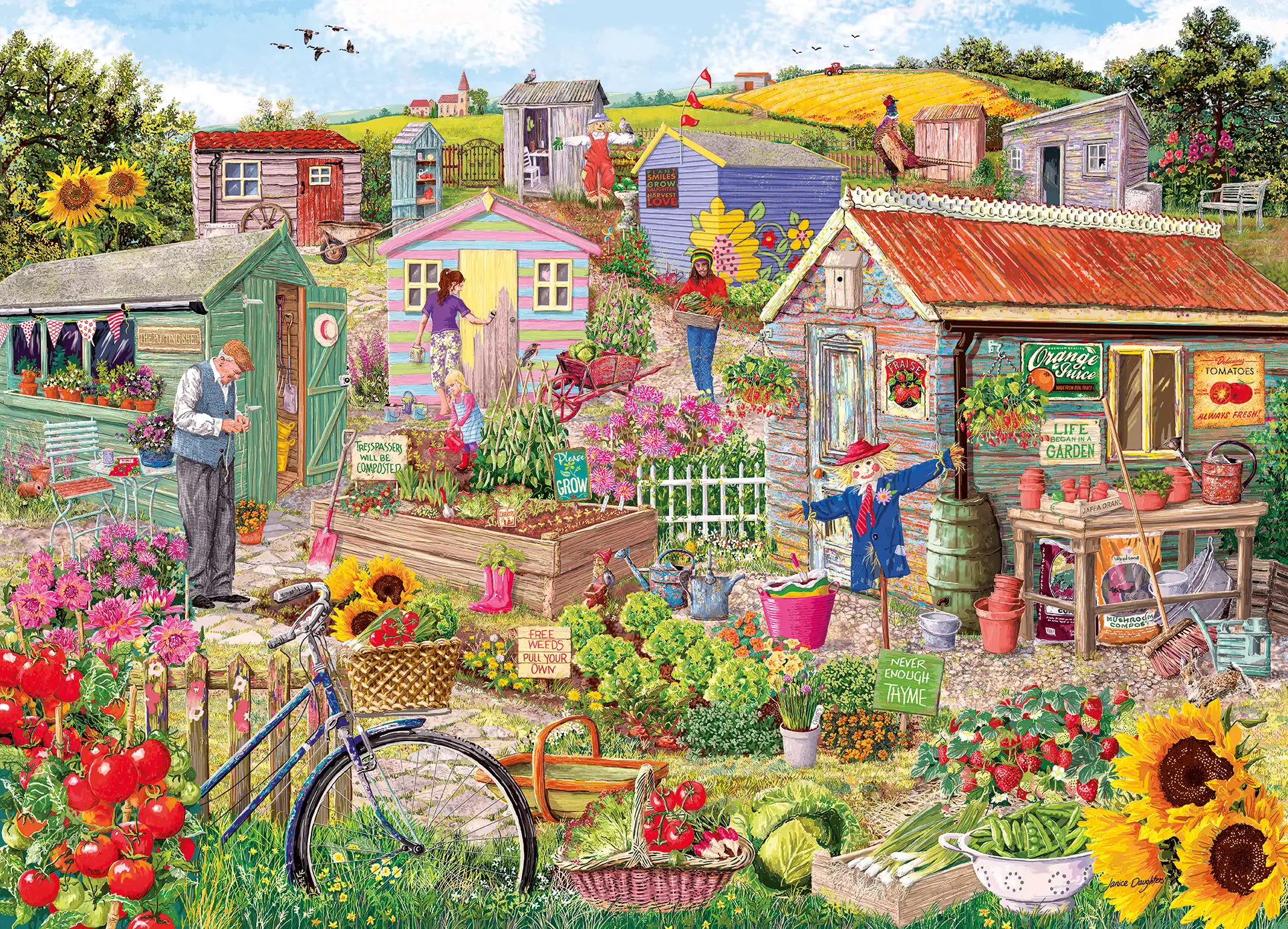 Vintage fruit and vegetable signs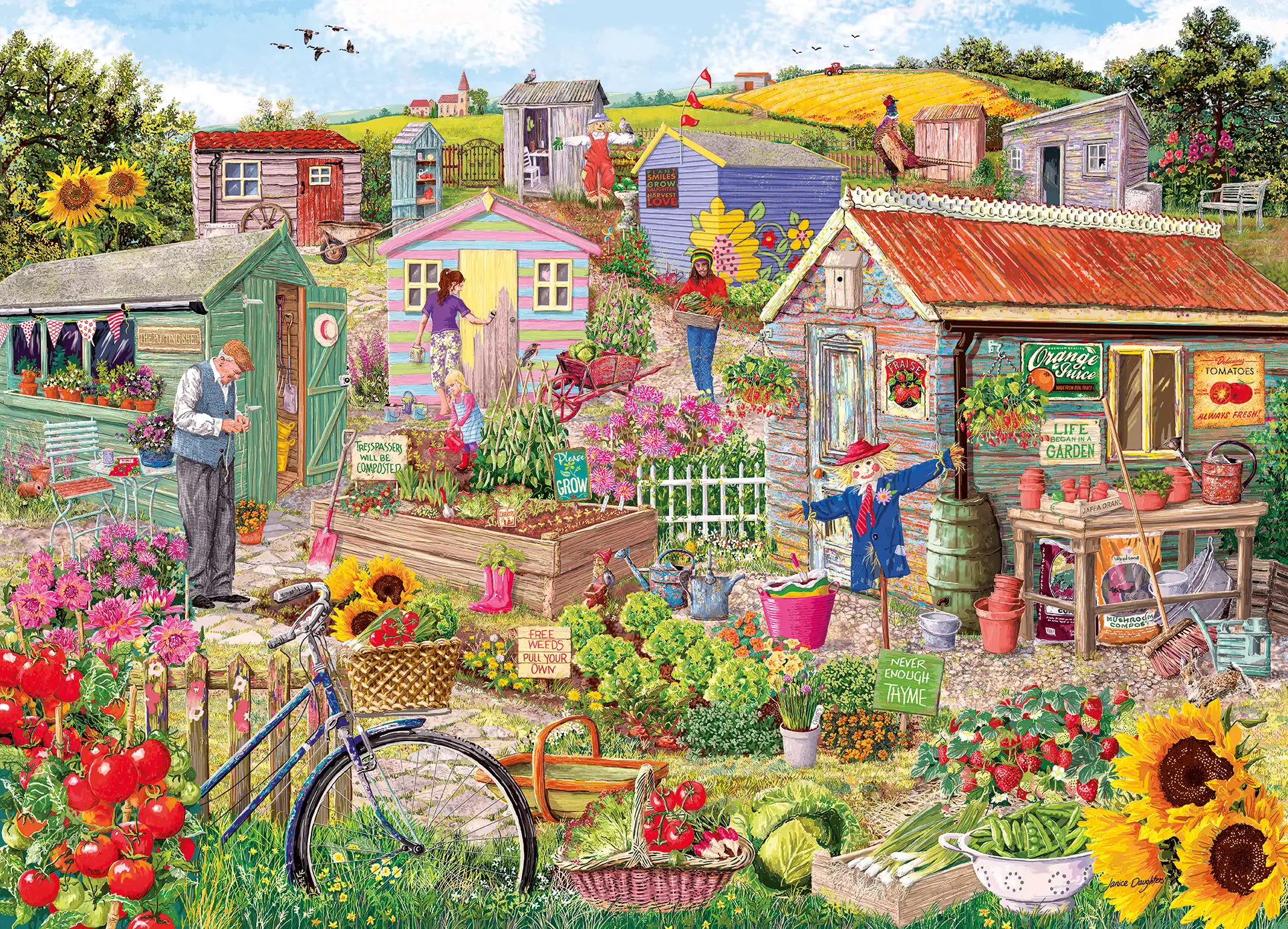 Vintage fruit and vegetable signs
JANICE'S STORIES BEHIND THE PAINTING
Green Shed (left) – This is our shed. To get just the right shade of green, for my taste, I mixed up a brown and two shades of green.
Girl Painting the Shed – Just like me, I love painting everything in sight. Find an old chair, chest of drawers, garden furniture and I paint it!
Pheasant – I had to put in Mr. Pheasant. We have several visiting our garden. They like to sit on the top of the arbour or shed roof. We feed many birds, and the pheasants pick up all the seeds the small birds have dropped.
Vintage fruit and vegetable signs – My husband used to run his own greengrocer's shop, getting up at 3.30am to go to the wholesale market to buy produce. He now spends his time growing veg rather than buying and selling it.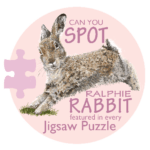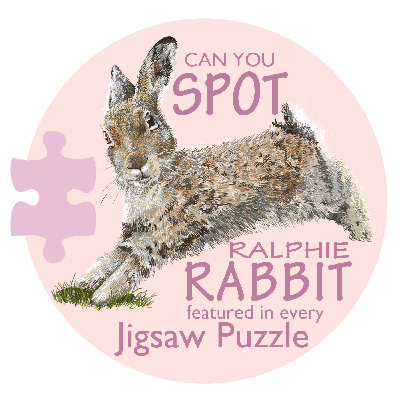 Did you find Ralphie Rabbit?
If not, try using the magnifying glass below by hovering over, or clicking it on the image below.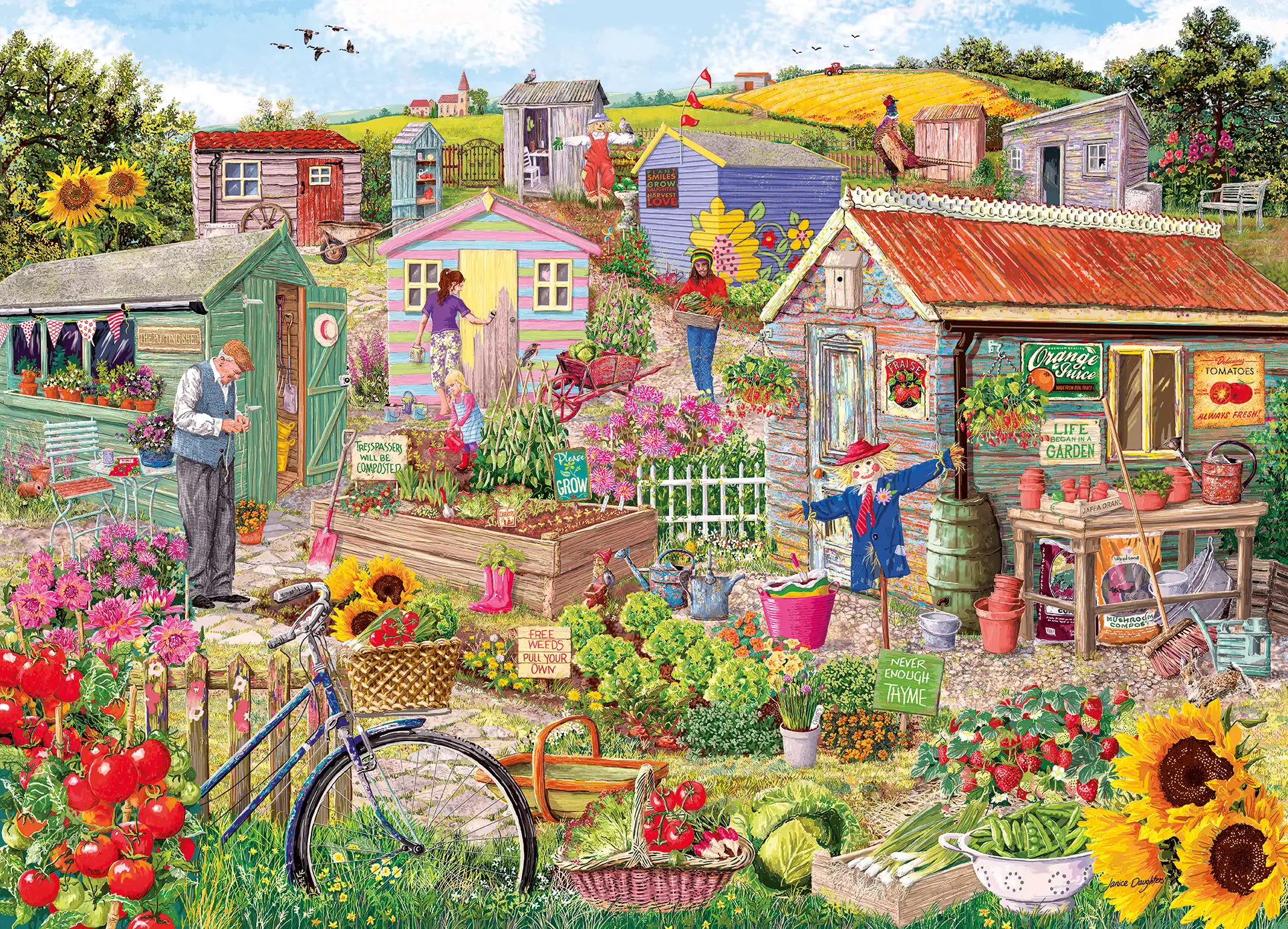 Still can't find Ralphie?
A Clue : Can you find Ralphie Rabbit as he heads towards the juicy vegetables?
Ralphie likes to hide. If you want to find out where he is hiding, click on the button below.