Verity's Vintage Shop
jigsaw puzzle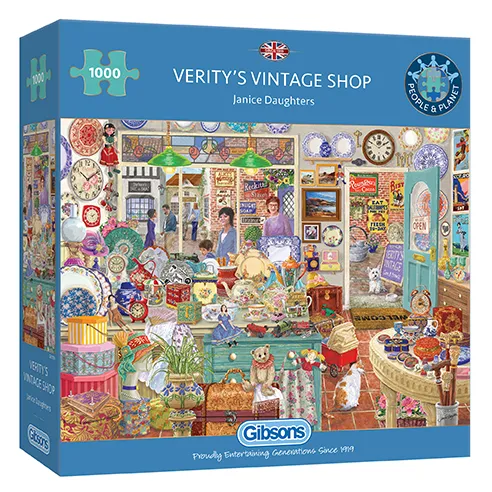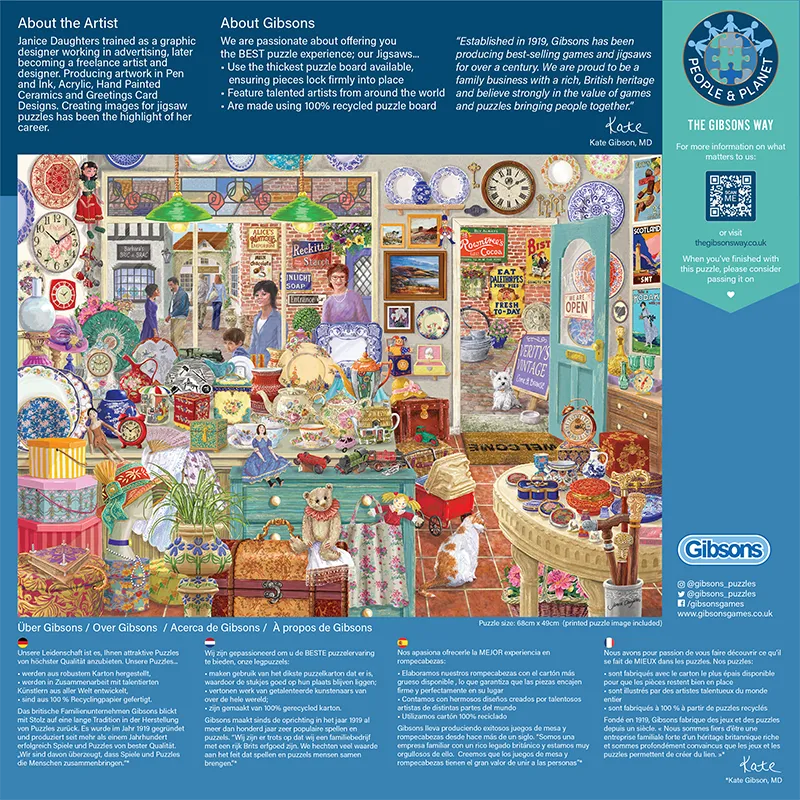 Verity's Vintage Shop
We all have items passed down to us from family members.
This inspired me to paint the inside of a shop to include the treasures inherited from my mum, grandmother and great grandmother.
Some wonderful memories and keepsakes.
This illustration is available in 1000 piece and 2000 piece jigsaw puzzles.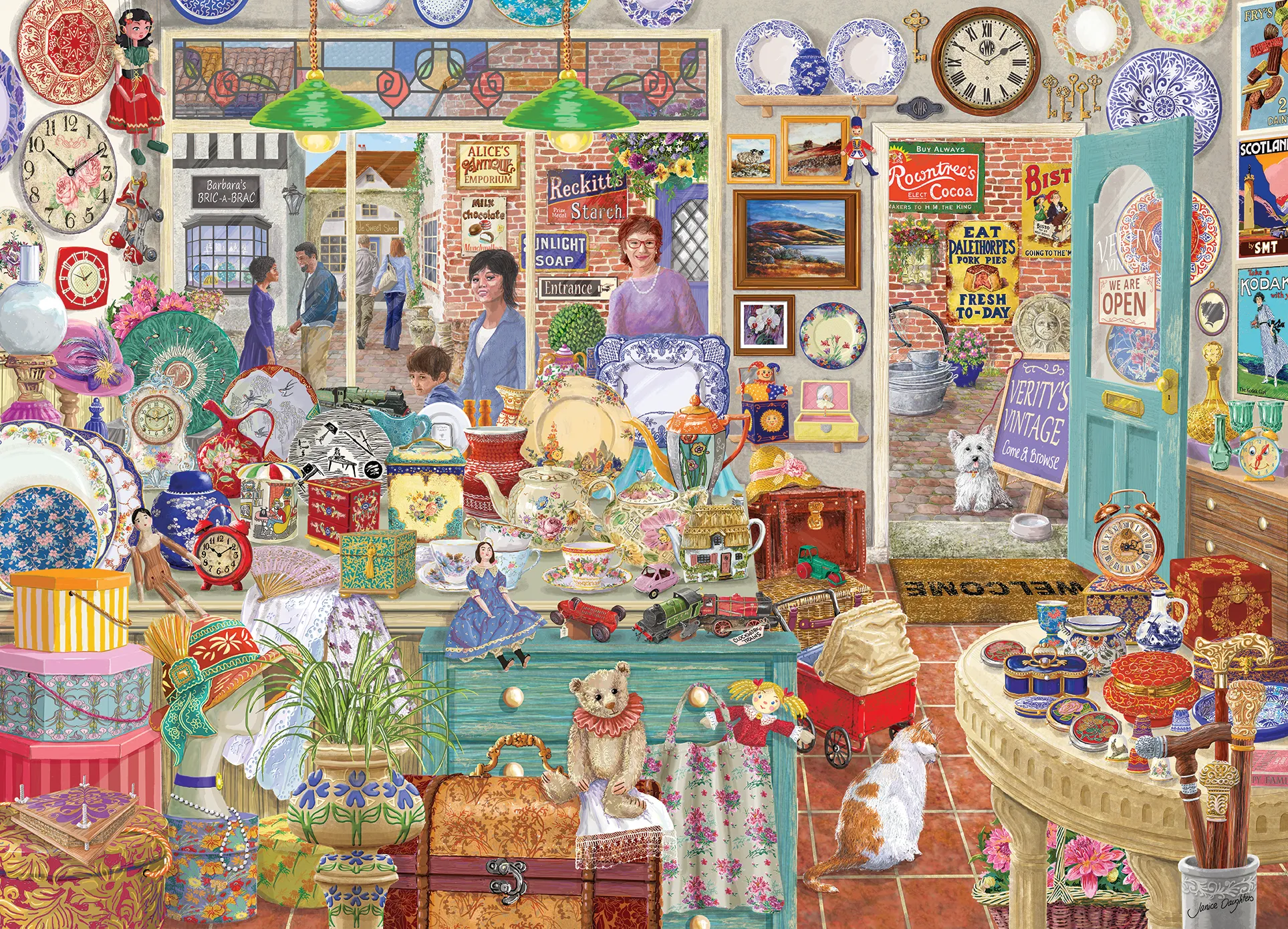 My niece's lovable cat, Monty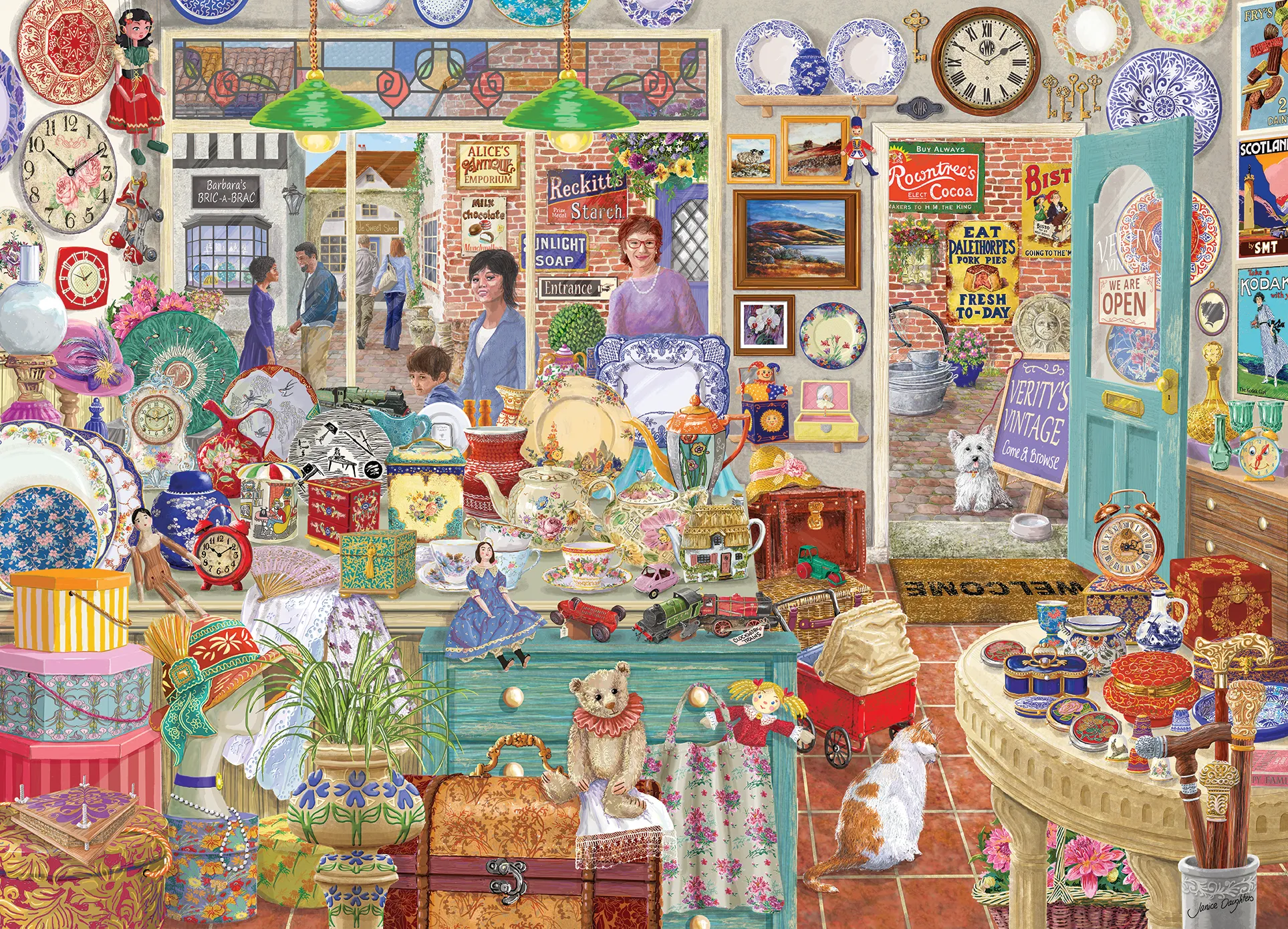 My niece's lovable cat, Monty
Janice's stories behind the painting
Black and White Plate – These retro plates, from the late 1950s called 'Homemaker' by Ridgway, were collected by my mum. Purchased from Woolworths for 

tuppence ha'penny (pre-decimal)

.

Money Box – Pocket money was saved in this retro money box.


China & Porcelain – Featured around the shop are some of my designs from the days when I produced hand painted ceramics. They included thimbles, brooches, jugs and plates.

Blue Delft Pottery Vase – I bought this little vase, as a gift for my mum, when I went on a school trip to the Netherlands. Visiting the Delft Potteries was a real inspirational moment.
Cat – My niece's lovable cat, Monty.
Retro Flower Press. One of many crafts I enjoyed as a child.
Pork Pie sign – Inspired by my pork pie loving friend who has championed me.
Roller skates – My mum often told the story of her childhood, dashing everywhere on her roller skates, nobody could catch her as she was so fast!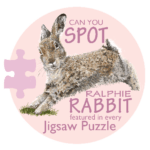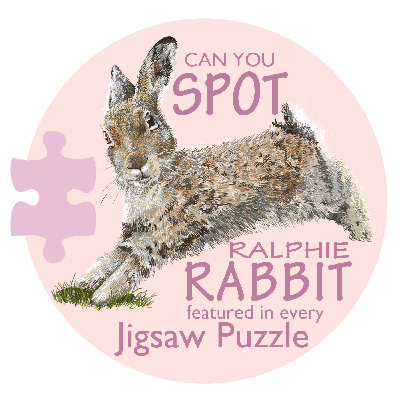 Did you find Ralphie Rabbit?
If not, try using the magnifying glass below by hovering over, or clicking it on the image below.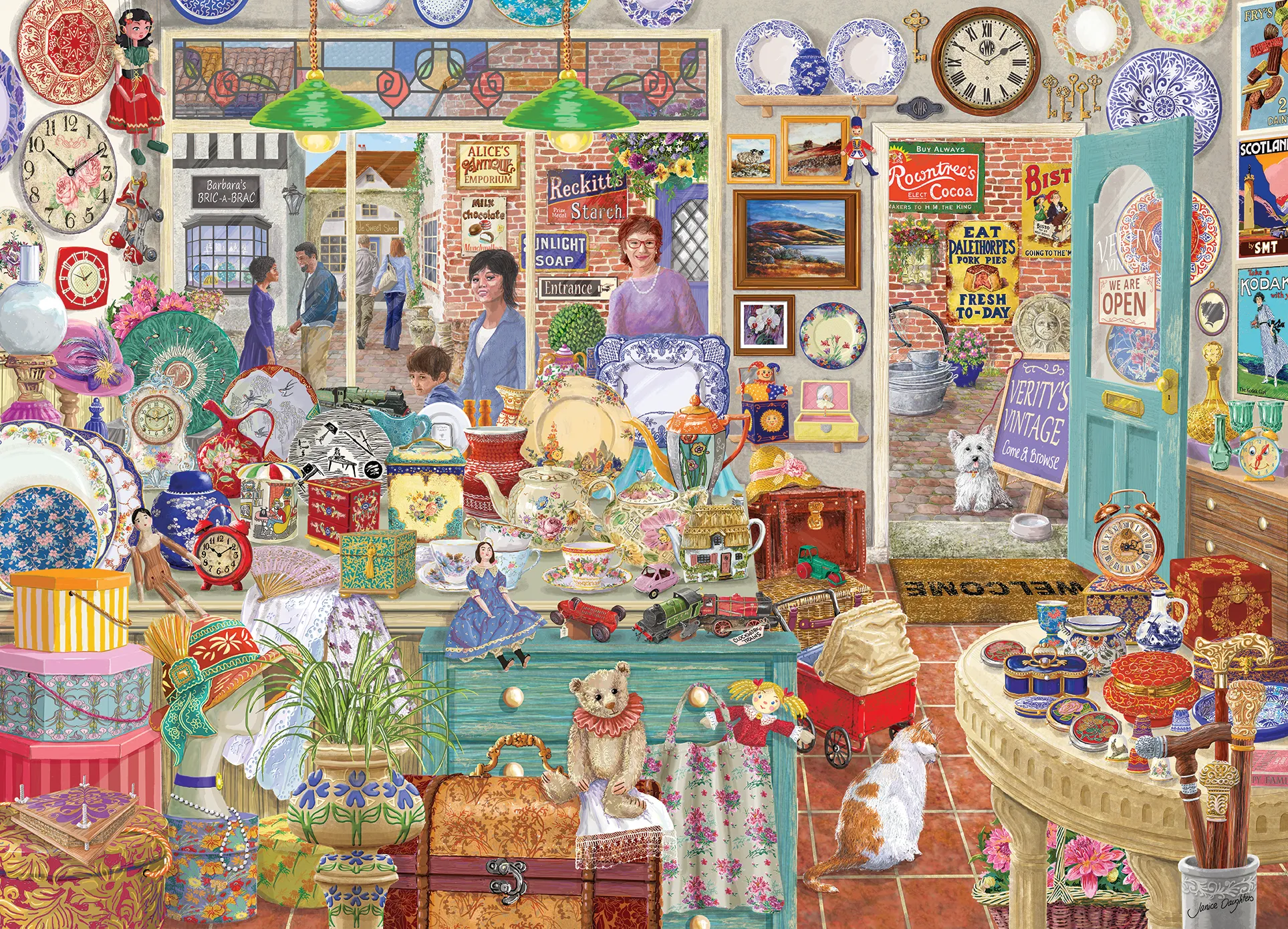 Still can't find Ralphie?
A Clue : Ralphie Rabbit bounces into every jigsaw puzzle but he better not bounce in this one as he might break.
Ralphie likes to hide. If you want to find out where he is hiding, click on the button below.