motoring memorabilia
jigsaw puzzle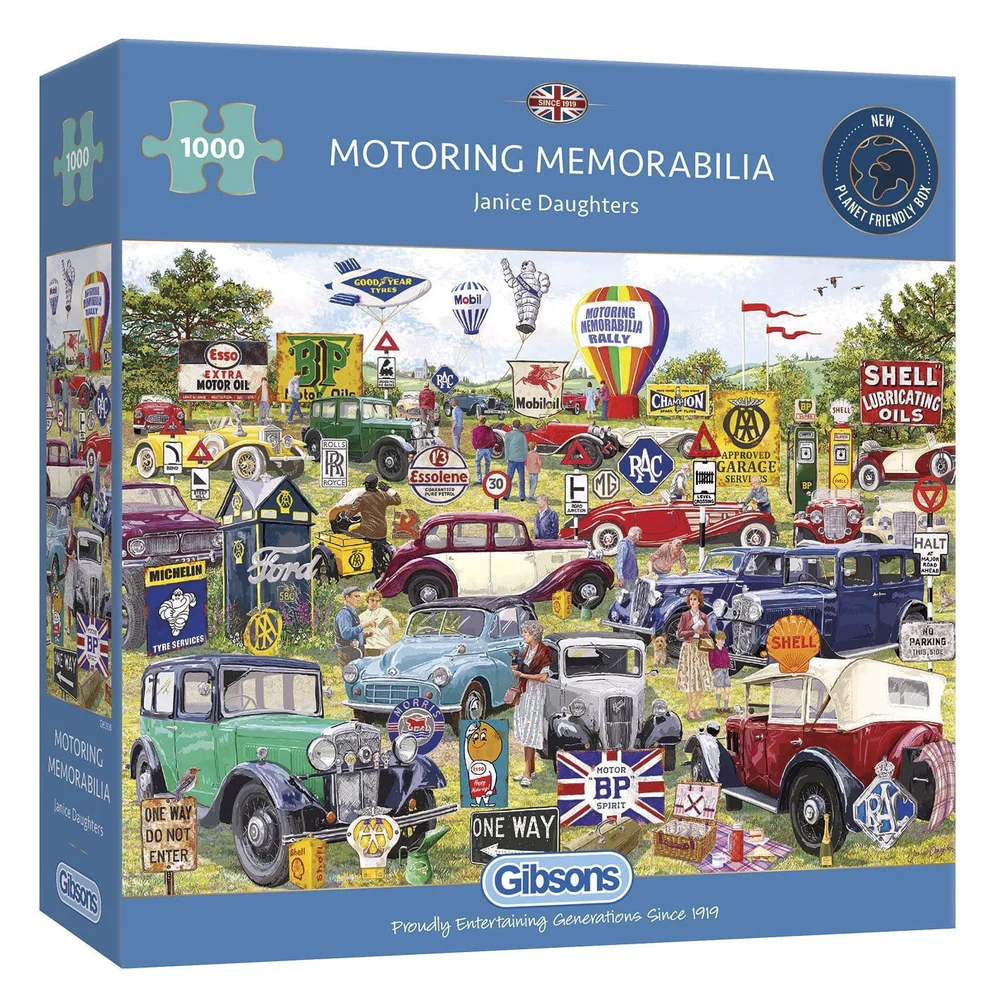 motoring memorabilia
Inspired by some North Yorkshire events. The Wensleydale 1940s Weekend Gala and The Wensleydale Show, where the classic cars parade around the ring like thoroughbred horses. They seem to have a personality of their own with their big headlight eyes and shining chrome.
Available as a 1000 piece jigsaw puzzle.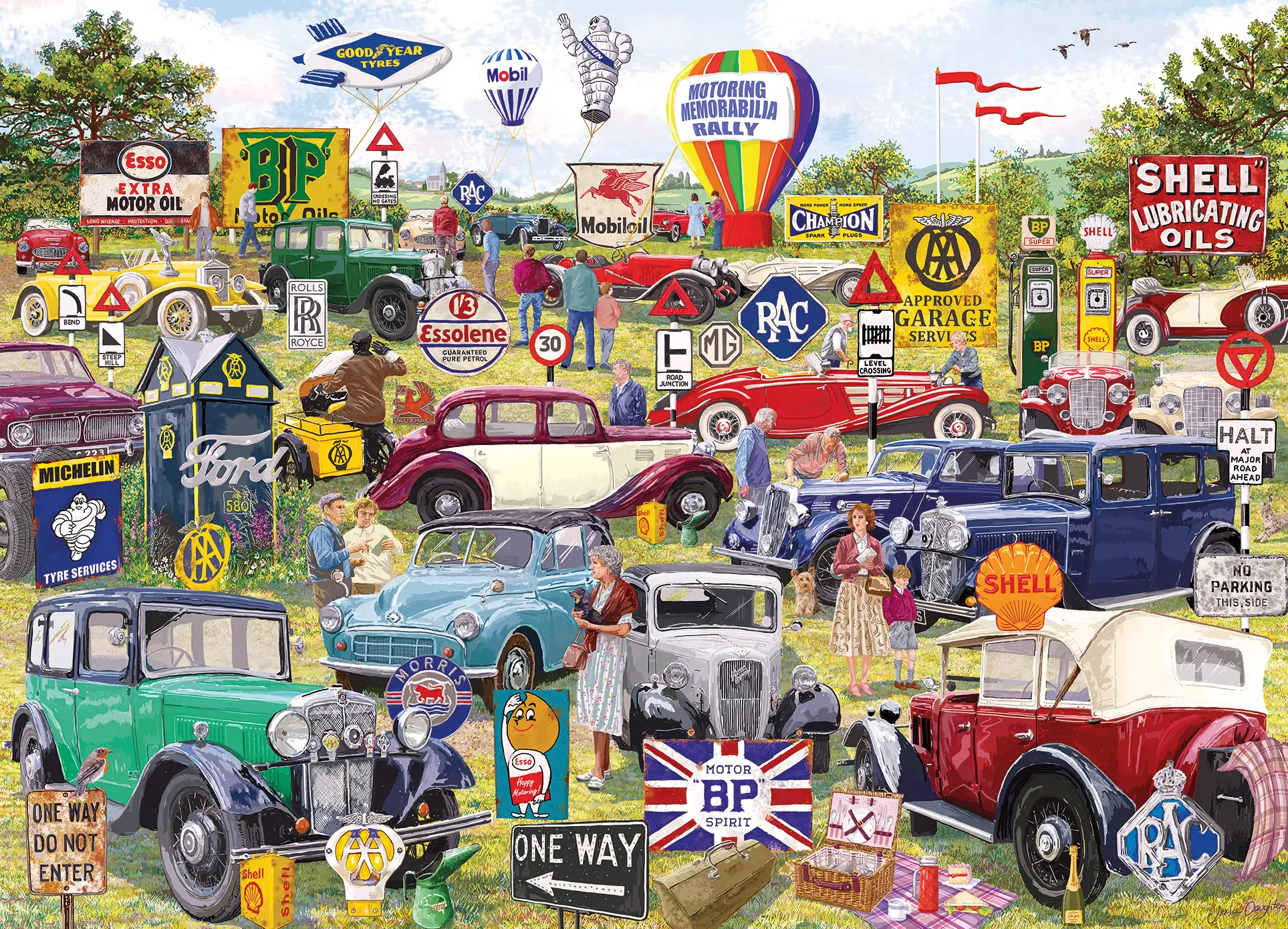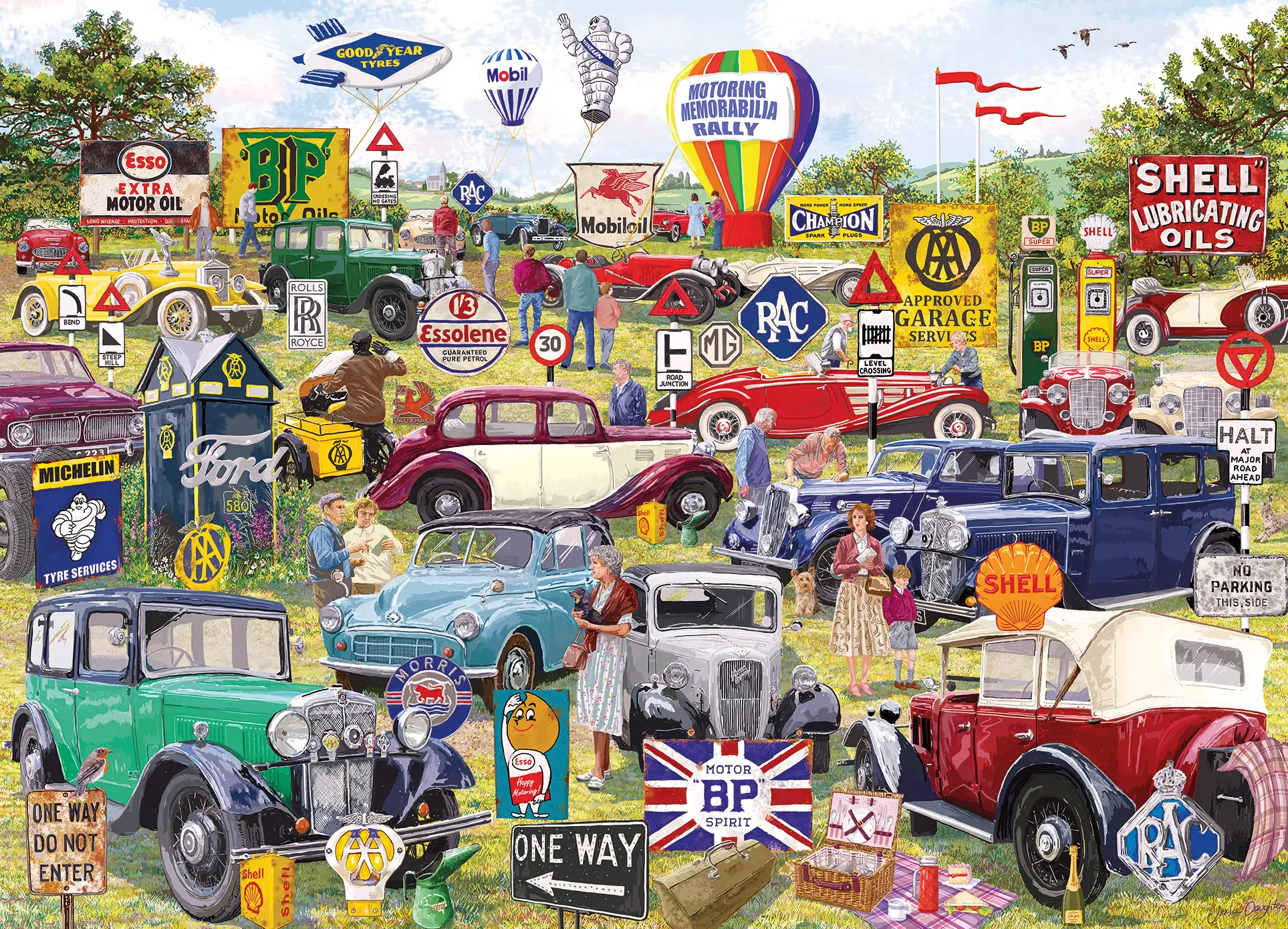 Janice's stories behind the painting
AA Box and Patrol man. – There is an old preserved AA box in the Dales, one of only a few left in the country. When I was very young, my dad bought his first car and joined the AA. I felt like royalty when the patrol man saluted us as we passed him by on his motorbike. As a child, I was not aware that all AA patrol men saluted the owners of cars proudly emblazoned with their member's AA badge.
Blue Morris Minor – a favourite family car.
Wolseley 14 – My father-in-laws car. The same type of vehicle as used by the police in the 1950s and 60s.
Road Signs – One of my favourite places, as a child, was a park and playground that had a child size road system with scaled down versions of all the road signs, traffic lights and zebra crossings. Great fun learning about road safety while riding my tricycle.
Picnic by Car – Our childhood picnics were not as posh as this. Just cheese and pickle sandwiches wrapped in greaseproof paper.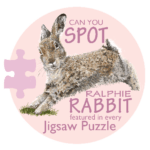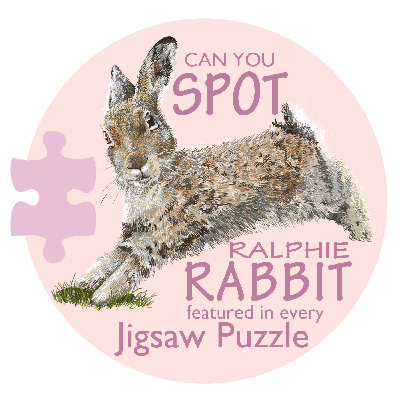 Did you find Ralphie Rabbit?
If not, try using the magnifying glass below by hovering over, or clicking it on the image below.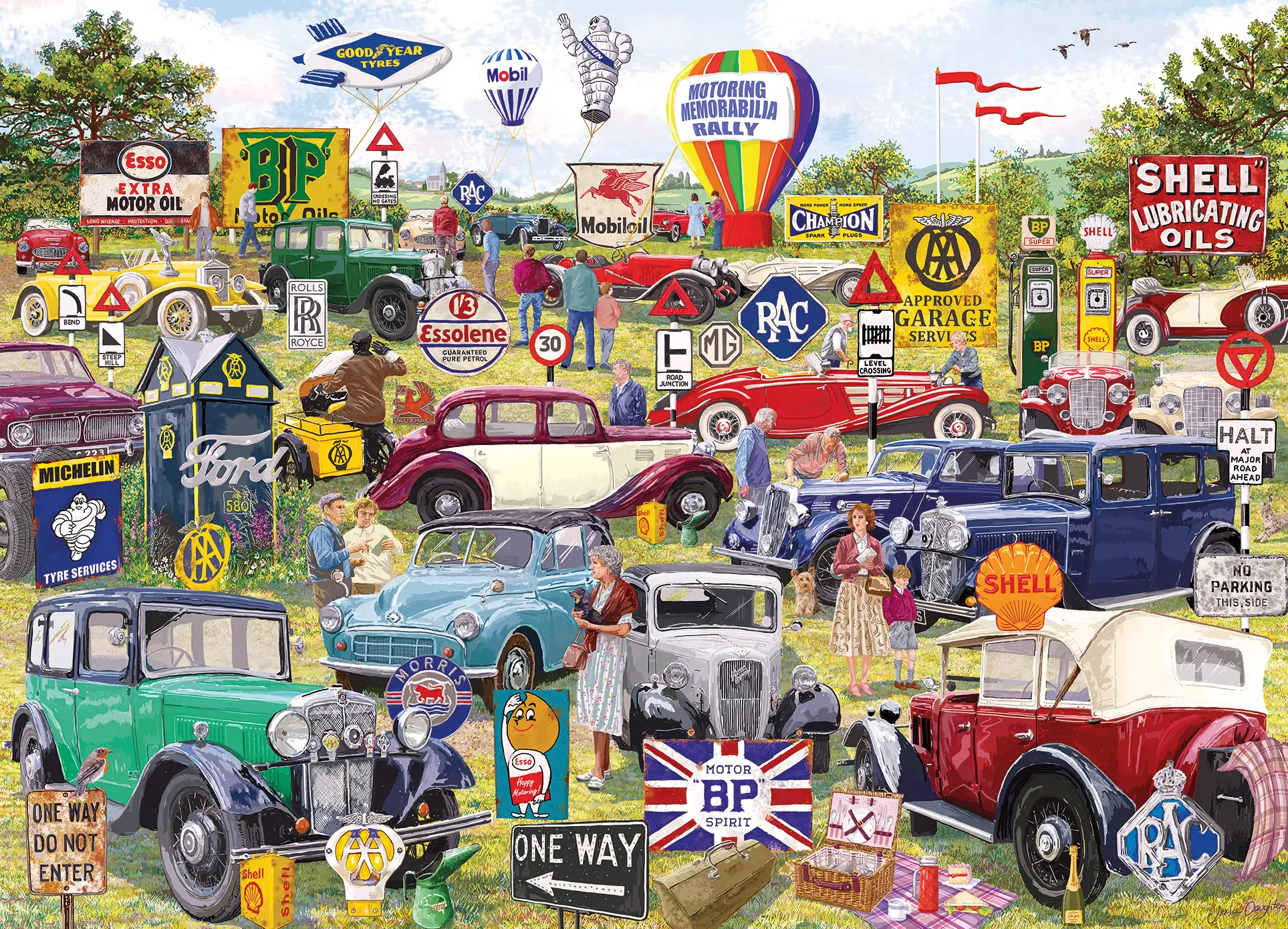 Still can't find Ralphie?
A Clue : Ralphie Rabbit has no road sense, he is not stopping for anyone.
Ralphie likes to hide. If you want to find out where he is hiding, click on the button below.